The strange case of Paul Pogba
---
---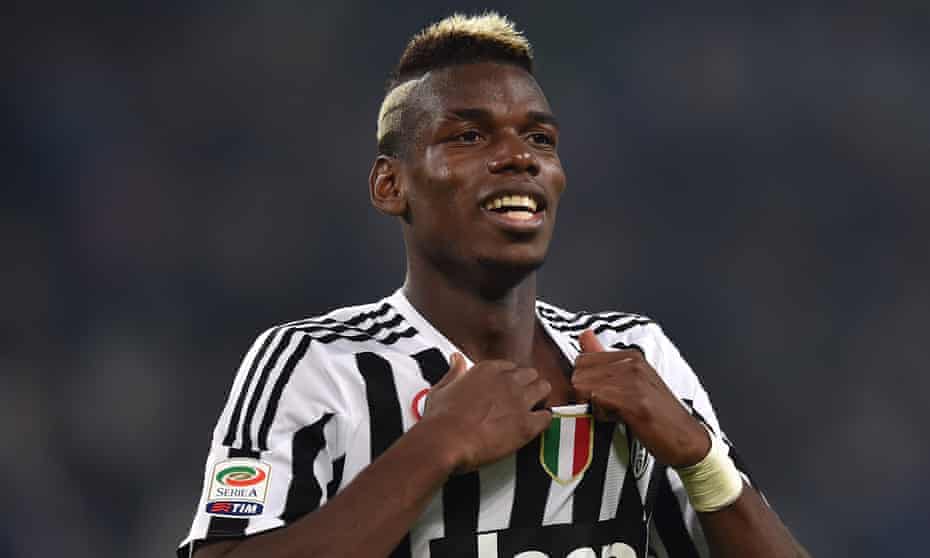 Paul Pogba was once the most expensive transfer in history, and this made the market explode to 222 million for Neymar. Now the Frenchman went for free to Juventus, but from there he was sold for 100 million. His case is very strange.
Juventus expects "Pogboom" to explode like when he played in Turin in 2012. If the Frenchman reaches the level he was at that time, the Vecchia Signora will be competing for everything he plays for. So it's a good idea to go to https://bookmaker-ratings.com/ where you can make a bet on them, in the best places with the highest odds.
When the player is committed he is undoubtedly one of the best midfielders in the world, and he has proven it in the two teams he has played, because, as much as it sounds like a joke, he has only played for two teams. Manchester United and Juventus.
What about Pogba?
He made his debut for the Red Devils at Old Trafford in the 2012-12 campaign, but a falling out with the management caused him to take a path to Italy. He felt he wasn't appreciated and wasn't getting enough opportunities at Old Trafford.
Sir Alex Ferguson himself said he was disappointed in the player, as he considered him to be an exceptional talent, he was the one who gave him his Premier League debut, and he did not want his talent to go to waste.
The club offered him a new contract, very similar to the one he already had, but he did not sign it and left for Juventus for free, where they offered him a millionaire contract and promised him more playing time. He left United through the back door, never to return. That's what he thought.
In Italy, he immediately adapted to Serie A and life in Turin. On the pitch he was loose and success began to come. In 4 years with the Bianconeri he played 178 games in which he scored 34 goals and distributed 40 assists. He was undoubtedly the best midfielder in the world.
He won 4 leagues, 2 cups, and 2 Italian Supercoppa, he reached a Champions League final that he could not win because he met Messi and company in the final, but that Juventus was a great team.
In his penultimate season with the club, Juventus offered him a renewal, but the player was not so convinced, as he thought that maybe he deserved more money in his salary and that his level of play justified it. For six months, the Italians talked with him and his agent but never reached an agreement.
From his alma mater in England, they were following his footsteps and wanted him back. During the months that the Frenchman was talking to Juventus, he was also talking to United, until the Red Devils made him an incredible offer.
Before the start of the 2016-17 season, the English side made an offer of 100 million to La Vecchia Signora for the Frenchman. Obviously, they didn't let it go, because at the time it was the most expensive transfer in history. Besides, Pogba would double the salary he was earning in Calcio and make him one of the best paid in the Premier League.
Pogboom was returning home, to prove that letting him go had been a mistake, and he immediately showed just how fit he was. There was just one problem, Manchester United was in a time of transition and manager José Mourinho was finding his best team.
With the Portuguese the relationship started well, the two trusted each other and understood each other perfectly. Mou had a general and a player who generated a lot of football, and Pogba a coach with whom he could aspire to win the Champions League.
But it all came crashing down when Pogba got injured and asked the Portuguese coach for permission to go to Miami to recover. Mourinho accepted without hesitation because he trusted the midfielder, but social media is unforgiving.
One day, a photo was leaked of the player in the streets of the American city with his girlfriend. Mourinho exploded and sent him a message telling him that they in England were working as hard as ever, and he was having fun, that it was wrong.
Pogba explained that it was a free period and that he was working very hard on his recovery, but from that moment on the relationship broke down completely. Mou stopped talking to him and even took minutes away from him, which led to the Frenchman asking to leave the club because his dealings with the manager were untenable.
Under Mourinho, United won the Europa League, but after a very bad start to the 2018-19 season, he was let go. At that point, Pogba was willing to leave and earn less but no longer be close to the manager. The managers preferred to sack the Portuguese than get rid of the Frenchman because they were confident that the player would explode at some point.
But that never happened, Pogba was still in free fall, and although he sometimes showed glimpses of his talent, he was no longer the dominant midfielder who dazzled in Serie A.
By his final season, the midfielder was convinced his time at United was over. The board didn't want it to be that easy and offered him a renewal. But as he did with Juventus at the time, he just gave them the runaround.
The arrival of Cristiano Ronaldo gave hope that he would stay because he said he was attracted to playing with CR7. He wanted to win titles and the Portuguese striker would help them win them, but the team was a sad lot even with Cristiano.
Pogba couldn't take it any more and decided not to renew. 100 million for two trophies, not a very good second part.
A Déjà vu
As in 2012, while the player was negotiating with Manchester, he also had talks with Juventus, and in an identical move, it has just been confirmed that Pogba arrives for free in Turin and will be reinforcing the team for next season.
Pogba is a player with a very complicated character, but with a lot of talent. His latest statements make it clear that he wants to win trophies, and he knows that with Juventus he can do it because United are suffering a lot at the moment and are not even going to play in the Champions League.
If he reconnects and commits himself like in those magical years in Serie A, Juventus will have in their ranks one of the best midfielders in the world, if not, there will be more problems. What to expect from Pogba?
---
---
---